Crossfit Cle – CrossFit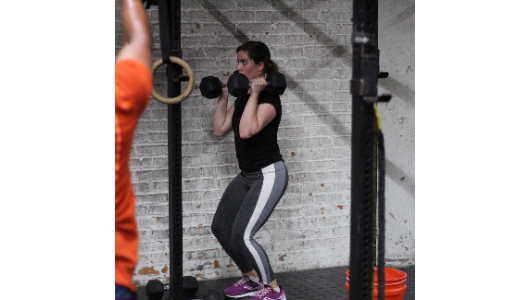 Two dumbbells? Twice the fun!
Warm-up
()
Gymnastics
6 supersets on a 3 minute clock:
Dips (6x set)
3-5 dip negatives. Keep them slow and controlled. Focus on hollow and ROM.
Ring Rows (6x set)
Set yourself up for 10-15 reps done in a single smooth set. 8 RPE.
Metcon
Metcon (AMRAP – Reps)
8 round alternating Tabata:

Burpee 6″ touch

Air squat

Dumbbell push press 50/35# set

Box over 24/20″

*This is a low score counts Tabata. You only keep your lowest score for each movement. Plan your approach! 7+19+10+15=51reps