**Wednesday – September 29th**
Crossfit Cle – CrossFit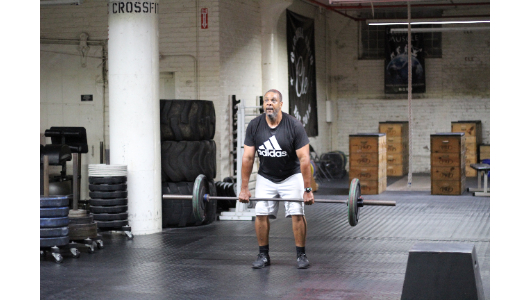 Some power cleans and a little chipper!
Warm-up
Warm-up (No Measure)
2 rounds on a 30 second clock:

Medball clean

Lunge and twist

Situp

PVC passthrough
90 seconds banded front rack stretch R/L (band attached around knee height on the rig)
Burgener warmup:

5 reps each:

Down and finish

High pull

High hang muscle snatch

front squat (to just above parallel)

hang power clean
Weightlifting
Clean Complex (10×2)
Perform as an unbroken complex. Use a hook grip.
10 minutes OTM:

2 power clean

*Build up for the first 5 minutes and stay heavy for the final 5.
Metcon
Metcon (Time)
For time:

100/80 calorie row

80 kettlebell swing 53/35#

60 overhead squat 95/65#

40 toes to bar

20 triple under (60 double under scale)