**Wednesday – September 21st**
Crossfit Cle – CrossFit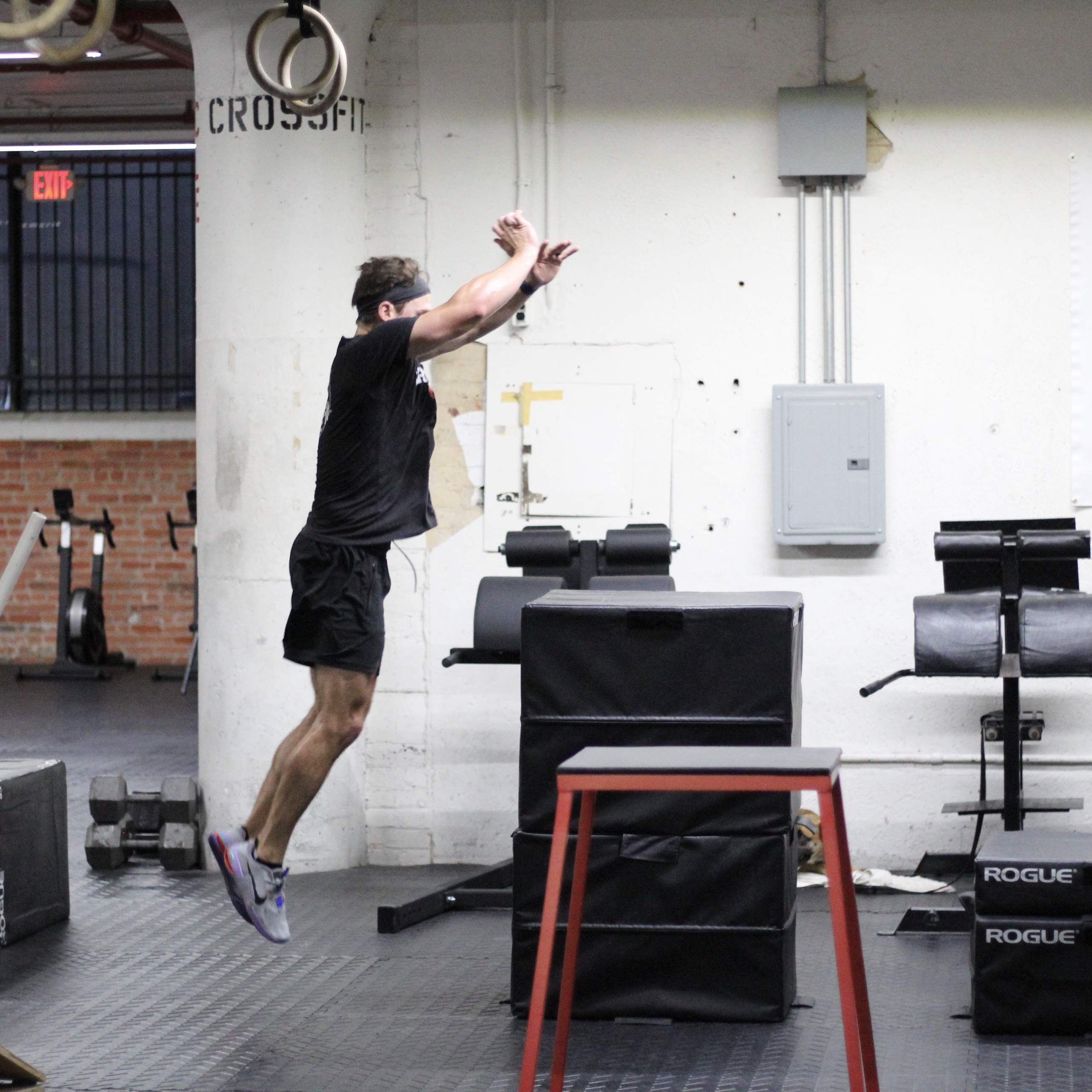 Let's see those hops!
Warm-up
Warm-up (No Measure)
2 minute erg

10 sumo foldover

10 pushup

30 ski jump (lateral hop over a line)

20 elephant trunk

10 squat and reach

30 seconds of slap hugs

5 backward arm circles

5 forward arm circles
2 minute doorway stretch
Weightlifting
5 supersets on a 3 minute clock:
Dips (5×3 negatives)
3 dip negative 3-5 seconds, slower is harder
Back Squat (5×5)
5 back squat 60-75% of your 1RM
Bent Over Row (5×5 R/L)
5 bent over kettlebell row R/L , support with hand on box. Use relatively heavy weight and work on smooth controlled drawl and release.
MetCon
Metcon (AMRAP – Rounds and Reps)
15 minute AMRAP:

5 burpee box jump over 24/20″

10 kettlebell overhead squat 53/35#

15 kettlebell swing

20/16 calorie erg

*Rx+ for box jump overs done the long way and/or a heavier kettlebell.