**Wednesday – September 15th**
Crossfit Cle – CrossFit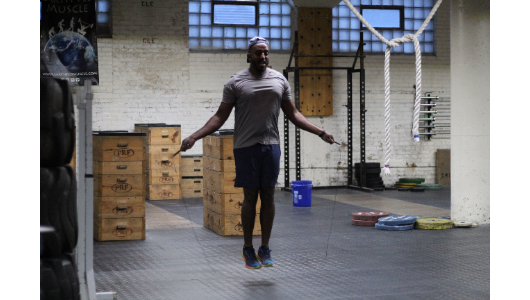 Please join us in welcoming Beruh to our community!
Warm-up
Warm-up (No Measure)
3 rounds, 30 seconds each station:

Single under

Box step up (low/high)

Dumbbell snatch (light)
5 yoga inchworm

10 lunge and twist
1 minute banded lat stretch R/L

2 minute olympic wall squat
Warmup to 70% to begin the front squats.
Weightlifting
Front Squat (5,5,3,3,3,5,5)
In 20 minutes complete the following sets of front squats:

5-5-3-3-3-5-5

*Work up for the first 2×5 and and 3×3, then hold as heavy as possible for you final 2 sets of 5. 3s should be heavier than your 5s. Start at around 70% and go from there.
Metcon
Metcon (Time)
For time on a Tabata timer: *12 minute cap

100 double under (no more than 4 tabata cycles (2 minutes on the clock))

20 box step up 50/35# dumbbell to 24/20″

50 alternating dumbbell snatch

20 box step up

100 double under