**Wednesday – October 6th**
Crossfit Cle – CrossFit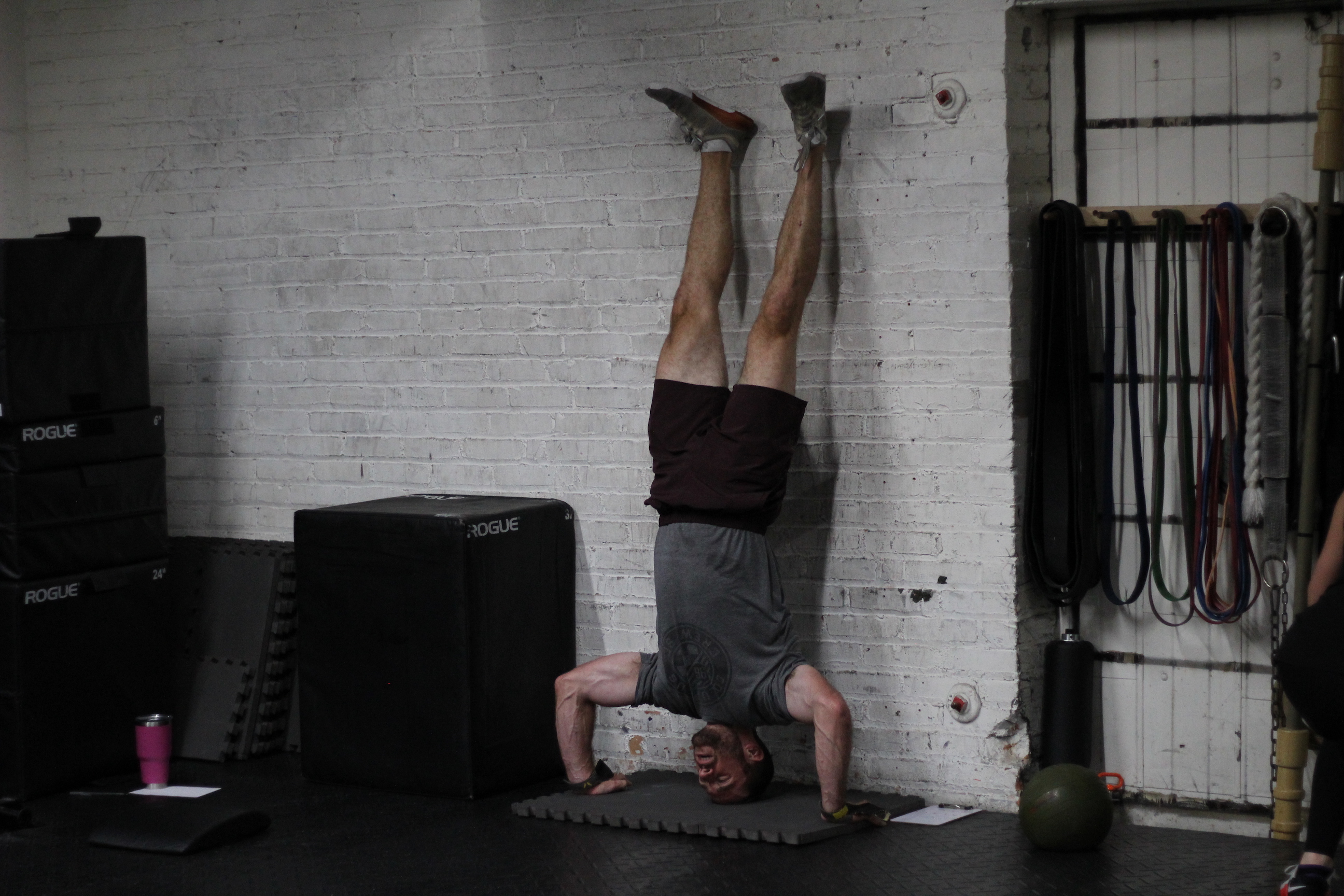 Best way to improve at inversion. Gotta spend more time inverted.
Warm-up
Warm-up (No Measure)
2 minute erg

10 air squat

10 up dog, down dog

2 wall climb and 10 second hold

10 scap pullup

10 sumo squat

10 kip
Set up your workout and do a few reps of each movement.
Metcon
Metcon (Time)
2 rounds for time: *20 minute cap

40/30 calorie erg

30 thruster 95/65#

20 sumo deadlift high pull

10 burpee bar muscle up (Burpee + 2 pullups, Burpee + 3 jumping pullup)
Gymnastics
Handstand drill (10 minutes OTM:)
Pick a handstand drill and perform it in regular intervals.
Work your drill for the first 15 seconds of each minute. *Any upside down activities are fair game. Pick one and get better at it!