**Wednesday – October 13th**
Crossfit Cle – CrossFit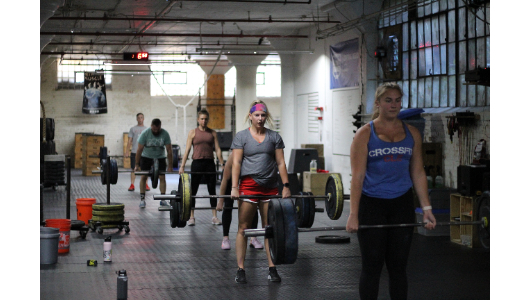 Move with a purpose and smash those deadlifts!
Warm-up
Warm-up (No Measure)
200m run

10 box hop (short)

10 up dog to down dog

10 box hop (normal)

10 PVC passthrough

10 box jump over (normal)

10 good morning

10 Around the world each way
Warmup shoulders for dips or muscle ups and build up your box jump overs to choose a height.
Metcon
Metcon (Time)
4 rounds for time:

400m run

15 deadlift bodyweight

8 bar muscle up ( 16 dip scale)

15 GHD situp

8 box jump over (highest or longest box you are safe able to jump over)
Accessory
Metcon (5 Rounds for weight)
Not for time:

10-8-6-4-2

Goblet lunge

Double dumbbell strict press

Piked bear crawl or handstand walk back to the kettlebells
*Each smaller round use heavier loads.