**Wednesday – November 3rd**
Crossfit Cle – CrossFit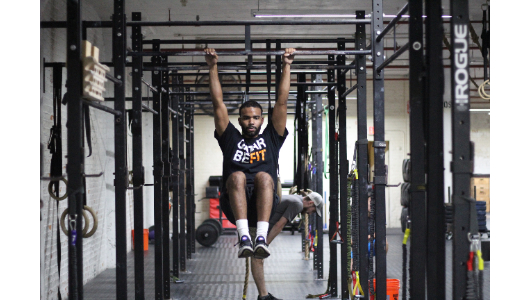 Let's welcome another new member! Happy to have you Koran!
Warm-up
Warm-up (No Measure)
2 rounds:

10 kettlebell swing

10 stiff leg kettlebell deadlift

10 goblet squat

5 strict press R/L
10 banded good morning

10 squat and reach

10 banded hamstring lockout R/L

10 scap pullup
2 minute foam roll back
Weightlifting
Deadlift (3RM)
20 minutes to build up to a very heavy triple.
Metcon
Metcon (Time)
For time on a Tabata timer: *10 minute cap:

500/400m row

30 toes to bar

30 thruster 95/65#

500/400m row