**Wednesday – November 24th**
Crossfit Cle – CrossFit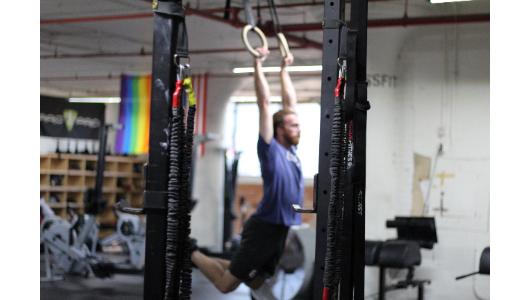 *6:30PM class cancelled*
Warm-up
Warm-up (No Measure)
2 rounds, 30 sec per movement:

Air squat

Spiderman

Sit-up and reach

Arm circles forward/backwards
10 scap pullup

30 seconds cranky elbows

10 kip

30 second cranky elbows

10 kipping knee raise

30 second cranky elbows
With a barbell:

5 down and finish

5 high pull

5 high hang muscle clean

5 hang power clean

5 clean
Weightlifting
Clean Complex (8xComplex)
Perform as an unbroken complex. Use a hook grip.
8 sets of the complex on a 2 minute clock:

Power clean

Hang power clean

Clean

Hang clean

*Build to a max for the complex.
Metcon
Metcon (Time)
3 rounds for time:

15 burpee toes to bar

30 wallball shot 20/14# to 10/9′
*Rx+ for a bar 8″+ out of reach.