**Wednesday – March 24th**
Crossfit Cle – CrossFit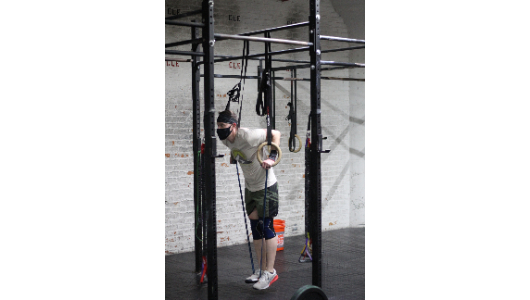 The best way to get better at anything is to show up and do the work!
Warm-up
Warm-up (No Measure)
2 rounds:

30 seconds burpee

10 lunge and twist

30 seconds med ball clean

10 sumo foldover

30 seconds PVC passthrough/around the world
With a PVC pipe:

5 down and finish

5 high pull

5 high hang muscle clean

5 hang power clean
2 minute cranky elbow stretch
Repeat the 5's with a Barbell
Metcon
Metcon (Time)
For time:

21-15-9

Burpee box hop 30/24″

Hang power clean 50% of 1RM clean and jerk
Gymnastics
Metcon (5 Rounds for reps)
5 superset round, rest as needed between rounds:

5-10 difficult* pistols on each leg

5-10 strict dips (to build strength) or 5-10 kipping dips (if you have the strength, but need to develop the skill of a kip)
*Difficulty depends on your abilities. Seated to a box/stack of plates or standing heel touches will be the preferred options to find depth with control. Scale up to weighted if necessary.

**We did this last Wednesday (March 17th), check wodify and move yourself a little further in ROM or loading. Track progression in Wodify.