**Wednesday – March 17th**
Crossfit Cle – CrossFit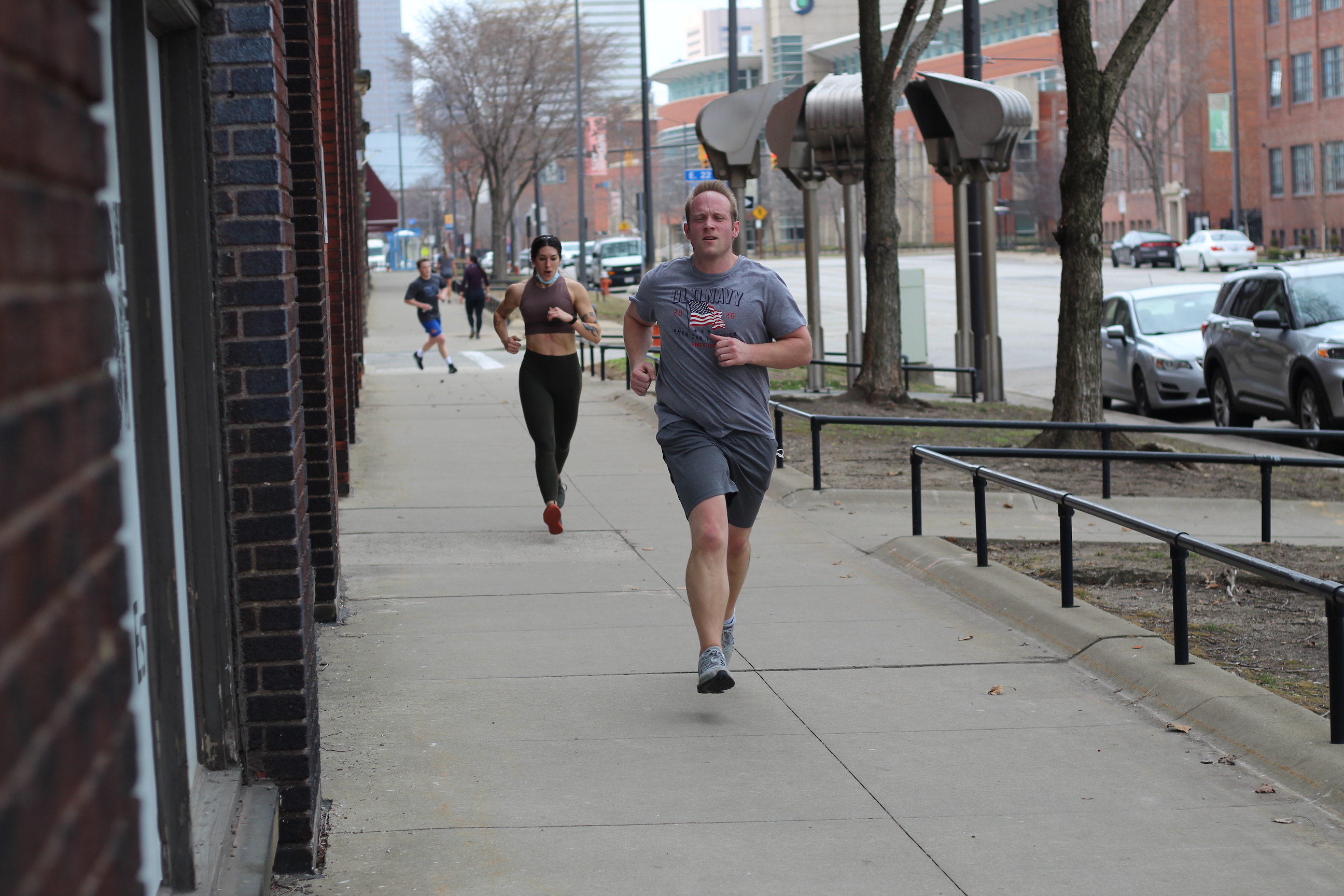 Time for a little fun in the sun!,Time for a little fun in the sun!
Warm-up
Warm-up (No Measure)
2 rounds:

200m run

10 light kettlebell swing

10 ring row
10 kettlebell windmill

30 seconds frontal leg swing (EL)

30 seconds lateral leg swing (EL)

10 glute bridge

10 pvc passthrough
Metcon
Metcon (4 Rounds for time)
4 rounds, each for time, rest 2 minute between:

400m run

21 kettlebell swing

12 pullup
*Perform your first round at a slightly conservative pace so that you can match your time each round. Attempt to do your swings and pullups in unbroken sets with a casual transition between.
Mobility
Warm-up (No Measure)
2 minutes each leg:

Kettlebell calf smash
*Work from you Achilles up into the muscle bellies of your calves.
Gymnastics
Metcon (5 Rounds for reps)
5 superset round, rest as needed between rounds:

5-10 difficult* pistols on each leg

Strict handstand pushup to 70% of a maximum effort
*Difficulty depends on your abilities. Seated to a box/stack of plates or standing heel touches will be the preferred options to find depth with control. Scale up to weighted if necessary.

**We did this last Wednesday (March 10th), check Wodify and move yourself a little further in ROM or loading. Track progression in Wodify.