**Wednesday – March 10th**
Crossfit Cle – CrossFit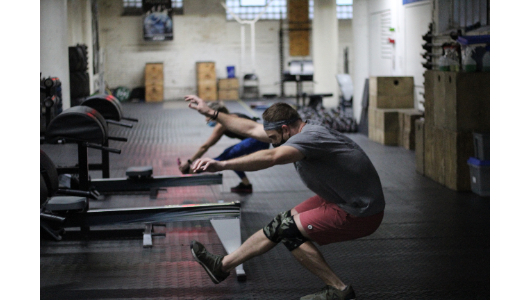 Only one way to get better at pistols. You've got to put in the reps!
Warm-up
Warm-up (No Measure)
30 second single under

30 second jumping spiderman

30 second pushup to updog

30 second single under

30 second situp and reach (quick reps)

30 second close footed air squat

30 second PVC passthrough
Metcon
Metcon (7 Rounds for time)
7 rounds, each for time on a 3 minute clock.

30-50 double under

5-10 toes to bar

4-6 burpee step over single dumbbell 40/25# over 24/20″
*Attempt to do each round at exactly the same pace and without breaking movements. Only exert to around 70% for round one, then work to match that pace. Should easily have more than 60 seconds of rest each round. Scale accordingly.

**This workout is meant to be a moderate intensity workout that promotes recovery before the Open this Friday!
Mobility
Warm-up (No Measure)
2 minutes each leg:

all around quad smash
Get on a foam roller and grind through your quad and IT band to open up ROM in the squat and help the "free" leg stay higher off the ground.
Gymnastics
Metcon (5 Rounds for reps)
5 superset round, rest as needed between rounds:

5-10 difficult* pistols on each leg

10 dumbbell chest fly holding a glute bridge
*Difficulty depends on your abilities. Seated to a box/stack of plates or standing heel touches will be the preferred options to find depth with control. Scale up to weighted if necessary.
**We will be repeating the pistols so track your progression in Wodify.