**Wednesday – June 29th**
Crossfit Cle – CrossFit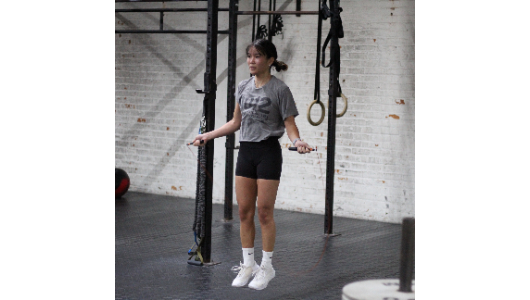 Grip those handles lightly, gotta save your forearms for those kettlebell swings!
Warm-up
Warm-up (No Measure)
2 minute row

10 banded good morning

10 banded strict press

10 band passthrough

5 yoga inchworm with updog windmills

5 banded good morning

5 banded strict press

10 Crossover band I-raise
1 minute Crossover R/L
Weightlifting
7 supersets on a 3 minute clock:
Shoulder Press (7×3)
Build weight for 4 sets, hold for the final 3.
GHD Sit-ups (10-20 reps)
complete a single smooth set.
Metcon
Metcon (Time)
For time:

100 kettlebell swing

Each time you break, complete 30 double under (30 seconds max) and a 50m kettlebell carry (farmers, front rack or overhead)

*Select a kettlebell that you believe you will be able to complete with 2-3 breaks.