**Wednesday – June 15th**
Crossfit Cle – CrossFit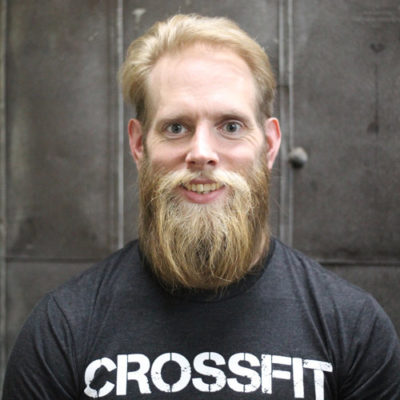 Coach Josh won the Poultry Days Cool Hand Luke egg eating contest with a whopping 23 eggs in 10 minutes! In the process raising 3,755.55$ for the Leukemia and Lymphoma Society! Great work Josh!
Warm-up
Warm-up (No Measure)
400m run

10 pvc passthrough

10 Cossack's squat

5 yoga inchworm

10 pvc passthrough in a squat

10 overhead squat
2 minutes on foam roller (Back and Lats)
With a barbell, 5 reps each:

Down and finish

High pull

Hang muscle snatch

Power snatch balance

Hang power snatch

Overhead squat
Weightlifting
Snatch Complex (10 rnds on 90 sec clock:)
Perform as a unbroken complex.
Power snatch

Hang power snatch

2 overhead squat

*Build weight for 5-6 rounds, hold a heavy weight that challenges your capacity and still allows for good lifting technique on the final rounds.
Metcon
Metcon (Time)
For time: *15 minute cap

30-20-10-20-30

Wallball shot 20/14# to 10/9′

2x double under or 4x single under

100m dumbbell farmers carry 50/35# set
Rx+ for heavier Wallball shot.