**Wednesday – February 3**
Crossfit Cle – CrossFit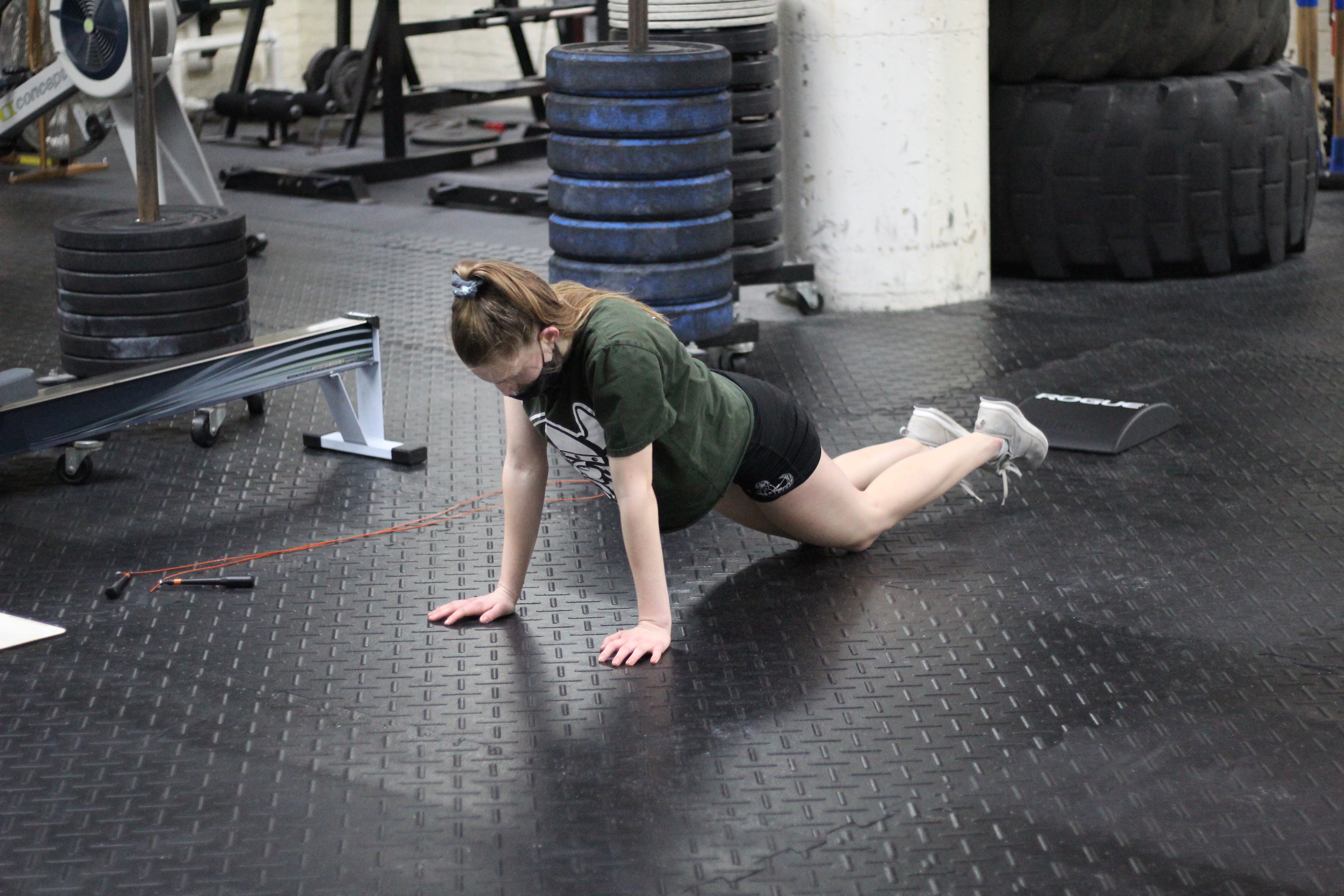 Ilyssa has been with us at CLE for a little while now. This picture doesn't show her face very well, but it does show an excellently executed pushup! Awesome job Ilyssa!
Warm-up
Warm-up (No Measure)
2 rounds:

12 wallball shot

10 situp and reach

8 pushup windmill

6 lunge and pass through
10 side bend

10 PVC passthrough

5 yoga inchworm

5 wall climb with 5-10 second hold
2 minute keg stretch
Metcon
Metcon (5 Rounds for reps)
5×2 minute AMRAP, rest 3 minutes between AMRAPs:

7 burpee box hop 24/20″

10 dumbbell power snatch 70/50#
Restart each AMRAP at 0 burpees. The power snatch should be heavy for you but you should still be efficient with the 10 reps. Ideally complete 2+ rounds in each 2 minute window.
Accessory
Metcon (4 Rounds for weight)
4 superset rounds on a 3 minute clock:

10 double dumbbell walking lunge step (farmer's carry)

10 alternating dumbbell strict press (Use a set of dumbbells. Press one arm to extension overhead while the other remains shouldered. Alternate arms to complete 10 total presses (5 per arm).)
*Use appropriate dumbbell sets to reach 70-80% exertion each set of each movement (should feel like you've got only a few good reps left). The dumbbells for the lunge should be HEAVY. You will be using a lighter set for the presses.