**Wednesday – February 2nd
Crossfit Cle – CrossFit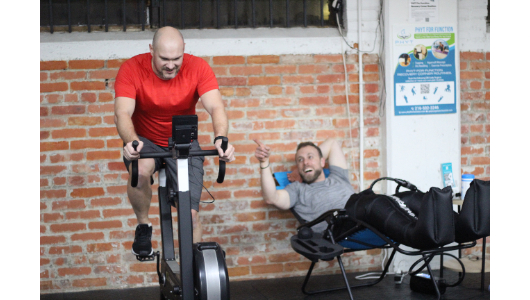 I'm sure some part of this was constructive coaching!
Warm-up
Warm-up (No Measure)
2 minute erg

5 yoga inchworm

10 pvc passthrough

10 Samson's stretch

5 around the worlds both ways

10 Spiderman and reach

10 banded hamstring lockout R/L
5 banded crossover/open R/L

1 minute pigeon pose R/L
Metcon
Metcon (AMRAP – Reps)
15 minute AMRAP:

5-10-15-20…

Deadlift 185/125#

Toes to bar

2x goblet walking lunge 50/35# dumbbell
Weightlifting
Clean and Jerk Complex (7 minutes to max)
Perform as an unbroken complex.
At 15 minutes on the clock, 7 minutes to find a complex max:

3 deadlift

2 hang clean (any type)

1 shoulder to overhead

*Must be performed as an unbroken complex before the clock reaches 22:00.
50 Burpee February
50 Burpee February – Day 2 (Time)
For time:

50 bar facing burpee