**Wednesday – February 17th**
Crossfit Cle – CrossFit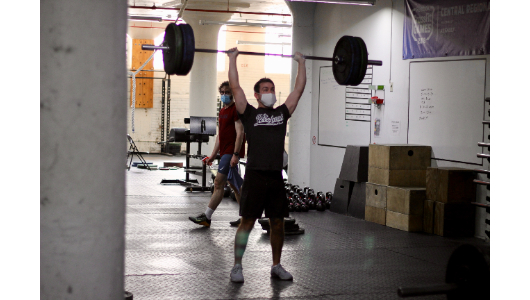 Let's put some weight overhead!
Warm-up
Warm-up (No Measure)
Warmup:

500/400m row

5 squat and double reach

5 banded strict press

5 banded good morning

20 PVC passthrough

10 overhead squat (open palmed)
2 minute keg stretch

10 updog windmill

1 minute banded Samson's stretch (EA)
Weightlifting
Overhead Squat (20 minutes to establish a 3RM overhead squat)
You may choose your reps, work lighter in the first half, make sure you can safely get your bar overhead and bring it back to your back. Also make sure you know how to safely bail.
Metcon
Metcon (Time)
For time:

21-15-9

Deadlift 225/155#

Burpee box over 24×18/20×24″