**Wednesday – December 1st**
Crossfit Cle – CrossFit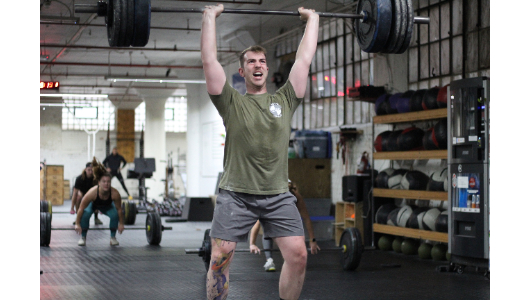 Maybe gonna stay a little bit lighter today.
Warm-up
Warm-up (No Measure)
2 rounds:

10 push press (PVC/Barbell)

10 PVC passthrough

10 lunge and twists/ Samson's stretch

10 situp and reach
2 minute bar on rack shoulder opener
1 minute R/L pigeon pose
Weightlifting
Push Press (4×7)
4 superset rounds on a 4 minute clock:

7 push press

10 alternating lunge with a heavy kettlebell

*Work moderately heavy for both movements, 80% perceived exertion.
Metcon
Metcon (Time)
For time:

19-17-13-11-7-5-3-2

Kettlebell swing 53/35#

Ab mat situp

Box step up 20/18″ carrying kettlebell
*Rx+ for 70/53# kettlebell.