**Wednesday – August 16th**
Crossfit Cle – CrossFit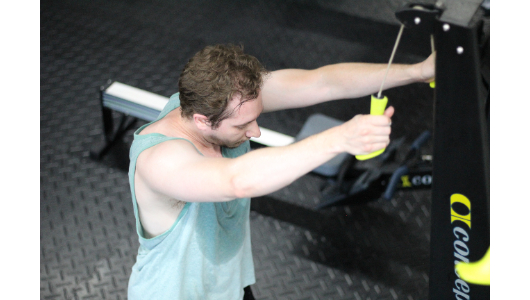 Choose wisely my friends!
Warm-up
Warm-up (No Measure)
High knees down

Butt kicks back

Spiderman crawl

Samson's stretch

Over the hurdle, under the hurdle

High kick floor touch
15 pvc passthrough

10 press in snatch

10 overhead squat

10 pvc passthrough in a squat
3 minute foam roll thoracic spine and lats
5 minutes to warmup and pick overhead squat weight
Metcon
Atlas on the Move (Time)
For time: *12 minute cap

30/24 calorie erg

15 overhead squat

25/20 calorie erg

15 overhead squat

20/16 calorie erg

15 overhead squat

15/12 calorie erg

15 overhead squat

*Use load around 50% of your 1RM overhead squat. Try to do all sets unbroken. Pace your erg accordingly so you have no more than one break in any OHS set.
Gymnastics
4 rounds, rest as needed between movements:
Box Jumps (4×5)
Perform 5 explosive reps onto very high but safe boxes. Measured as 1″=1rep.
Handstand Walk (4×30 second max distance)
Count as 5'=1 rep
Handstand drill (4x set)
Pick any handstand drill and work on getting better in small doses.