**Wednesday – August 11th**
Crossfit Cle – CrossFit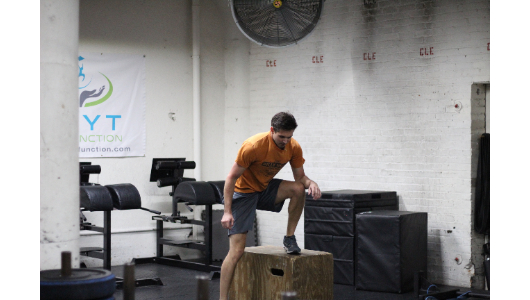 Gonna get those steps in today!
Warm-up
Warm-up (No Measure)
1 minute single under

1 minute jumping spiderman

1 minute yoga inchworm

1 minute crossover

1 minute scorpions
90 second calf stretch R/L
2x 10 second hollow hold

20 penguin jump single tap

20 penguin jump double tap
Accessory
Metcon (AMRAP – Reps)
Double under

15 minutes to practice, pick sustainable reps and work OTM Or every 30 seconds.
The goal is to keep the heart rate elevated but comfortable to maintain strong jumping position allowing you to perform focused sets.
Metcon
Metcon (Time)
For time:

20-15-10-5

Hand release pushup

Box step over 24/20″ with 50/35#