**Tuesday – September 21st**
Crossfit Cle – CrossFit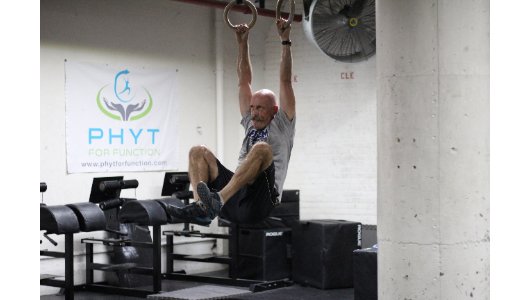 A strong mustache on this one! Welcome back to CrossFit CLE Andrew!
Warm-up
Warm-up (No Measure)
4 minute circuit:

10 air squat

10 behind the neck push jerk (PVC)

10 lunge and twist
10 passthrough

5 I-T-Y raise

5 sumo foldover

10 Y raise to overhead squat

5 around the world each way
Weightlifting
Overhead Squat (7×5)
7 sets on a 2 minute clock:

5 overhead squat

*Build for the first 5 sets and hold for the final 3 sets. Use your extra time between rounds to work on your squat and overhead mobility.
Metcon
Metcon (AMRAP – Rounds and Reps)
7 minute AMRAP:

10 hang power snatch 95/65#

10 alternating front rack lunge

10 sumo deadlift high pull