Crossfit Cle – CrossFit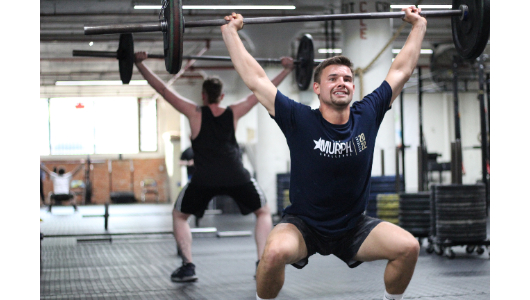 Start high and get low if you have to!
Warm-up
Warm-up (No Measure)
2 minute erg

5 situp and reach

10 updog windmill

15 Russian kettlebell swing

5 I-T-Y raise

10 high hang muscle snatch

15 pvc passthrough
2 minutes on a foam roller

1 minute banded lat stretch R/L
Warm up and establish your weight for the 10×5 power snatches
Weightlifting
Snatch Complex (10 minutes OTM)
Perform as a unbroken complex.
5 power snatch 45-55% of 1RM
Metcon
Metcon (Time)
3 rounds for time:

6 Turkish get up 3R/3L

18 walking goblet lunge

36 Russian kettlebell swing

*Rx+ for American kettlebell swing. Pick a weight that allows you to do each movement with 0-1 partitions.