Crossfit Cle – CrossFit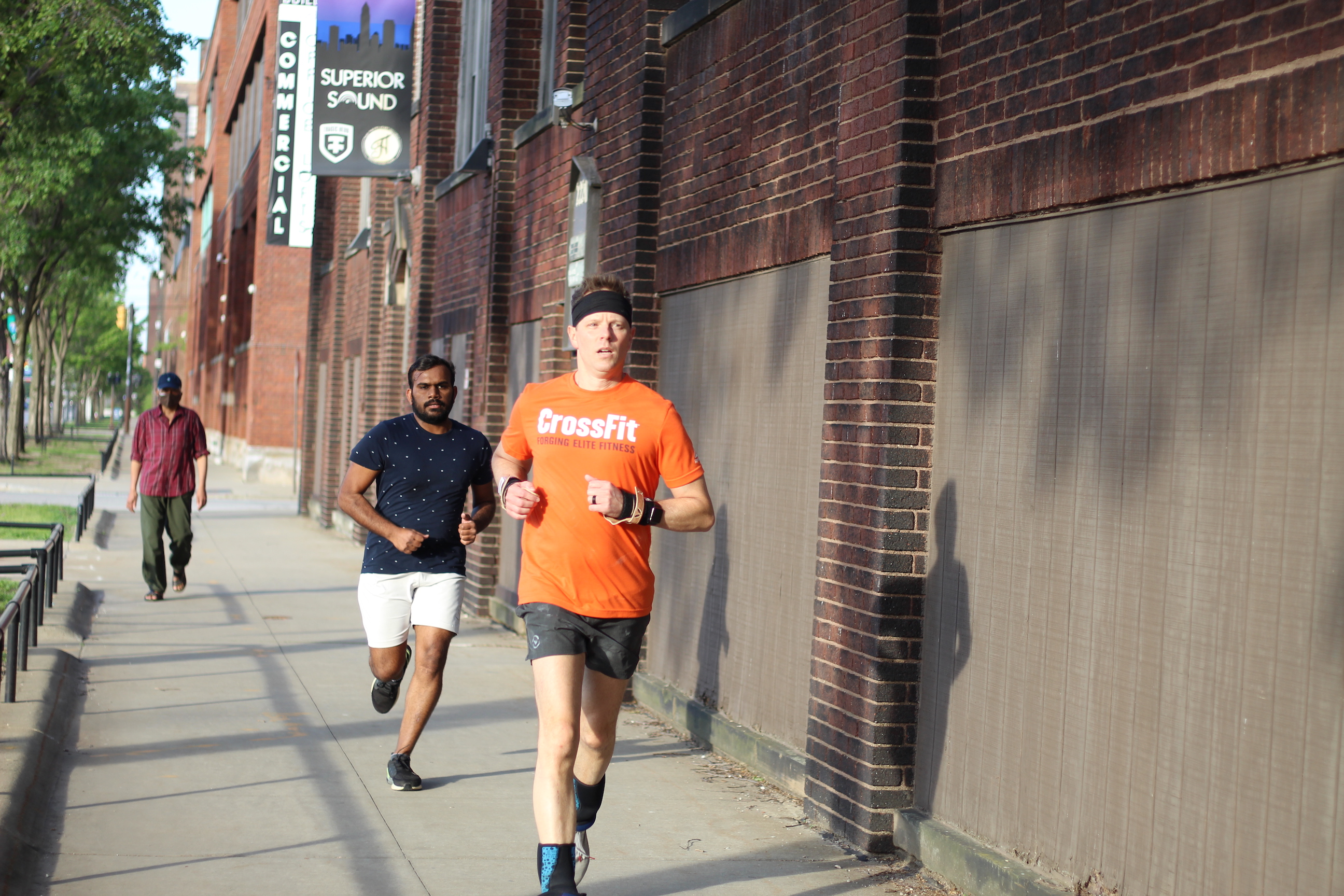 Should be another great day to tour the neighborhood!
Warm-up
Warm-up (No Measure)
200m run

5 yoga inchworm

10 PVC passthrough

10 overhead squat

200m run
4 minutes of shoulder mobility, pick your poison as long as it helps you with your overhead position for snatches
with a PVC then a barbell:

3 down and finish

3 high pull

3 high hang muscle snatch

3 power snatch balance

3 hang power snatch
Weightlifting
Snatch complex (7×4)
Perform as a unbroken complex.
7 supersets on a 2 minute clock:

Power snatch + hang power snatch + 2 overhead squat

4-6 strict toes to bar or knee raises (alternating raising to the right and left of your grip)

*Start with 50% of your power snatch 1RM. Ascend to 75% if technique allows.
Metcon
Metcon (Time)
For time:

800m run

50 kettlebell swing 53/35#

25 pullup

50 box hop 24/20″

800m run