Crossfit Cle – CrossFit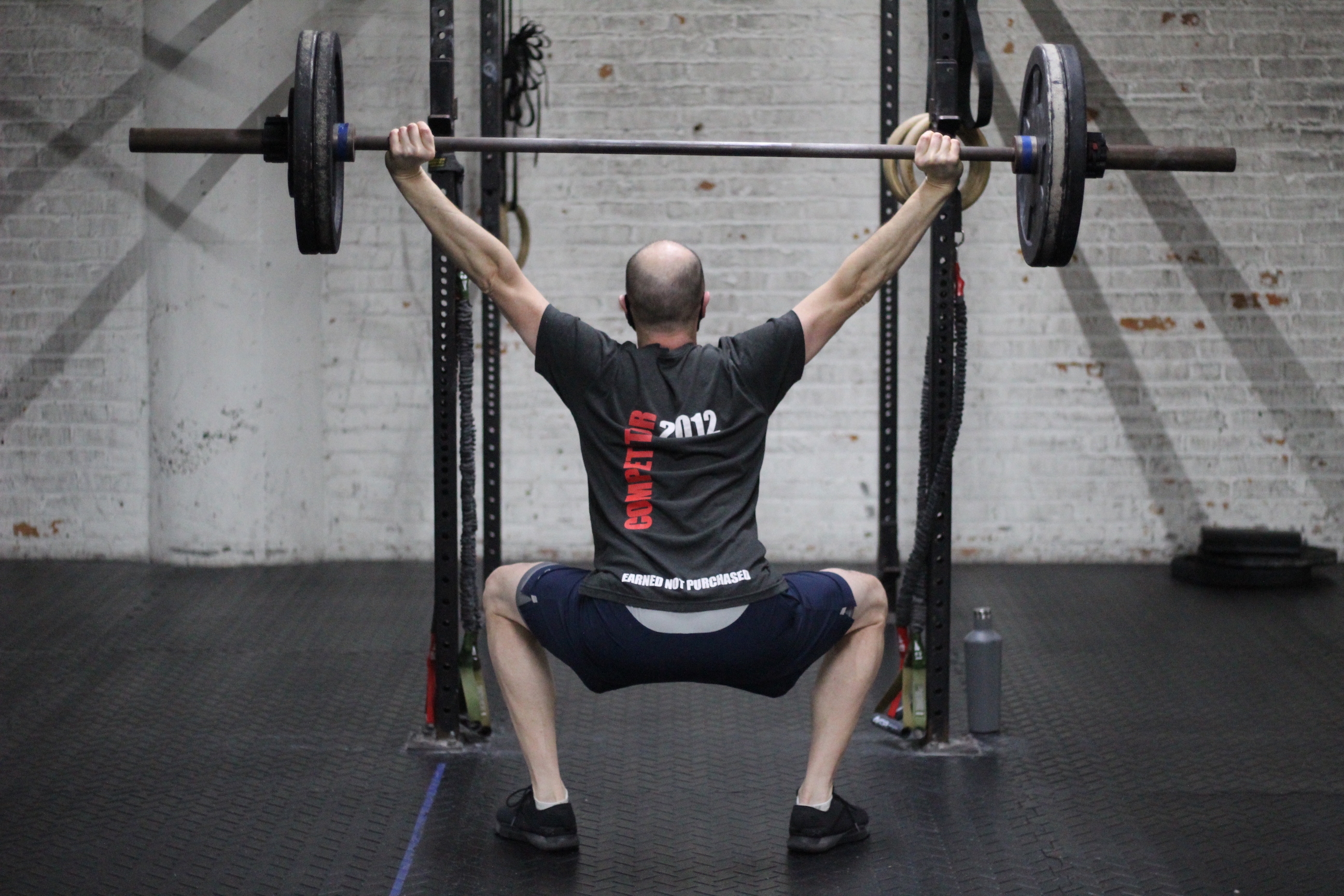 Let's keep working on that overhead position!
Warm-up
Warm-up (No Measure)
Bear crawl (down)

Backward bear crawl (back)

Power skip (Super Mario)

Spiderman crawl

Stiff legged bear crawl

Samson's stretch
10 banded good morning

2 wall climb (10 second hold at the top)

10 PVC passthrough

10 overhead squat

10 PVC passthrough in an active squat
Metcon
P1: Metcon (Time)
3 rounds for time:

12 deadlift 70% of your 1RM clean

8 front squat
-Rest 2 minutes before P2
P2: Metcon (Time)
3 rounds for time:

16 toes to bar

8 strict handstand pushup

60 double under
-Rest 2 minutes before P3
P3: Metcon (Calories)
3 minute AMRAP:

Calories on an erg
Weightlifting
Snatch balance and Press in Snatch (5×7 + 7)
5 superset rounds, rest as needed between:

7 snatch balance

7 press in snatch
*This is intended to be very light, most athletes should use just a barbell or even a PVC for some. Focus on holding a good position in the press in snatch and using speed to get under the bar in the snatch balance.