Crossfit Cle – CrossFit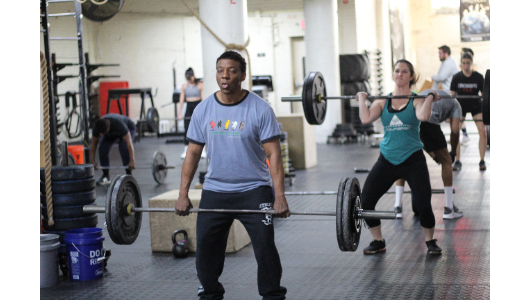 Barbell complexes take a lot of focus. Make sure to get your nap in before class!
Warm-up
Warm-up (No Measure)
2 rounds:

10 banded good morning

10 banded strict press

10 box step over (stay low)

10 pvc passthrough

5 down and finish

5 power clean

5 hang clean

5 jerks of choice
1 minute banded lat stretch R/L

2 minute olympic wall squat stretch

2 minute cranky elbows
Weightlifting
Clean and Jerk Complex (15 minutes OTM:)
Perform as an unbroken complex.
Power clean and jerk

Hang clean and jerk

*Perform as a single unbroken complex. Warmup and practice for the first 5+ rounds then increase to significant load for the finishing rounds.
Metcon
Metcon (Time)
For time: *10 minute cap

1k row

50 box over 24/20″

30 handstand pushup