**Tuesday – January 12th**
Crossfit Cle – CrossFit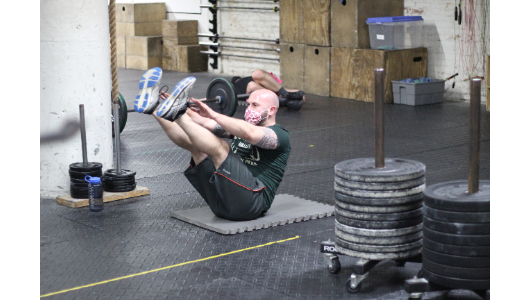 Snap to it! Make sure you are starting your work right when those minutes start!
Warm-up
Warm-up (No Measure)
3 minutes of strict "Cindy":

5 strict pullup (banded/ring row)

10 pushup (hollowed with elbows close)

15 air squat (smooth with full ROM)
Clean prep (with a barbell):

2 minutes of cranky elbows

10 goodmorning

10 crossover

5 front squat

5 down and finish

5 high pull

5 high hang power clean

5 hang clean
Metcon
Metcon (AMRAP – Reps)
30 minutes alternating OTM:

Clean complex:

Power clean

Hang clean

*75% + of 1RM power clean

2 rope climb (less than 30 seconds of work)

5-10 bar facing burpee (30 seconds of quick reps)
Put your burpee number in the score and put your barbell weight and rope climb notes in the comment box.