**Tuesday – February 16th**
Crossfit Cle – CrossFit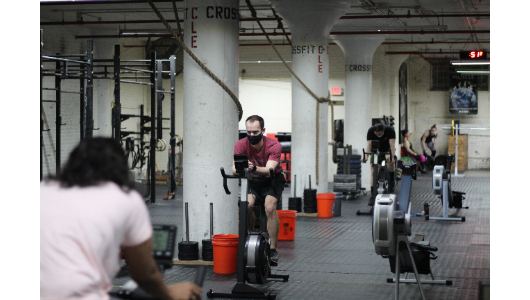 Tuesday's morning classes will be cancelled due to the storm that's coming in this evening. Picking things up at 11am for the midday classes. Stay safe everyone!
Warm-up
Warm-up (No Measure)
High knees (down)

Butt kickers (back)

Spiderman crawl

Bear crawl stiff leg

Knee huggers into Samson's stretch

Bird walk
10 scap pullup

60 second fingertips towards knees forearm stretch

2x strict pullup with a slow controlled negative (scale to a barbell on a rack)

10 PVC passthrough
Gymnastics
Pull-ups (5 superset rounds on a 3 minute clock:)
Strict pullup set to 70% of max effort

7 single leg RDL using a single dumbbell (Each Leg)
Intervals
Metcon (4 Rounds for time)
2 rounds, each interval for time, rest 2 minutes between efforts:

100/80 calorie

50/40 calorie
*Use one erg.