Crossfit Cle – CrossFit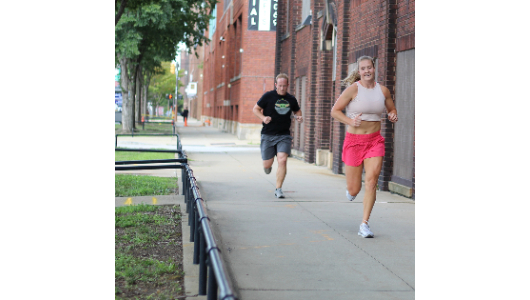 Never had such a good time!
Warm-up
Warm-up (No Measure)
2 minute erg/400m run

10 pvc passthrough

10 squat and reach

30 second spiderman R/L

5 overhead squat/press in snatch/stand

5 around the world each way
Review complex and do:

5 hang power clean

5 jerk

5 front squat
4 minutes on a foam roller working on thoracic spine and lats, then whatever else.
Weightlifting
Clean and Jerk Complex (20 minutes to max)
Perform as an unbroken complex.
Power clean

Jerk

2 front squat

Jerk
Metcon
Metcon (Time)
For time:

21-15-9

Overhead squat 95, 115, 135/65, 80, 95#

400m run

*Rx+ if you squat heavier. Overhead squats should be done unbroken.