**Tuesday – August 30th**
Crossfit Cle – CrossFit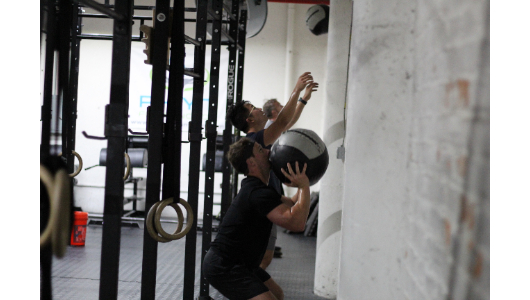 Come and get yourself some fitness!
Warm-up
Warm-up (No Measure)
2 minute erg

5 yoga inchworm (with updog windmills)

10 pvc passthrough

10 sumo foldover

5 Crossover R/L

5 crossover symmetry snow angels
5x:

Down and finish

Hang muscle clean

Front squat

Hang power clean

Low hang clean
30 second staff stretch R/L

1 minute cranky elbows
5x:

Push press

Push jerk

Split jerk

*Reset for each new rep.
Weightlifting
Clean and Jerk Complex (7 sets on a 2 minute clock:)
Perform as an unbroken complex.
Power clean and push press

Power clean and push jerk

Clean and (split) jerk

*Perform as three individual reps from the floor and finish in less than 30 seconds. Start around 40% or your 1RM Clean and jerk and build to a complex max.
MetCon
Metcon (Time)
5 rounds for time: *15 minute cap

18 kettlebell swing 53/35#

12 box hop 24/20″

3 muscle up (3 Pullup+Toes to bar reps)

*Rx+ for 30/24″ box hops and 6 muscle up