**Tuesday – August 10th**
Crossfit Cle – CrossFit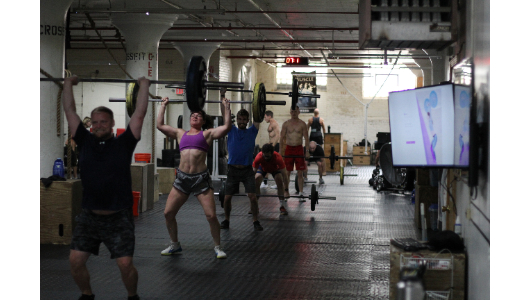 Warm-up
Warm-up (No Measure)
2 rounds, 30 seconds each movement:

Hang muscle clean (barbell)

Push press

Air squat

Situp and reach
10 stiff leg dead bug

5 press to updog

10 bird dog tuck and press
1 minute R/L banded hip opener

2 minute cranky elbow stretch
Weightlifting
Back Squat (5×2)
5 superset rounds on a 4 minute clock:

2 back squat

7-15 GHD situp

7 hip extension

*Work up to a very heavy but perfectly executed double.
Metcon
Metcon (Time)
For time: *15 minute cap

10-9-8-7-6-5-4-3-2-1

Power clean

Shoulder to overhead
*Use roughly 45% of your 1RM power clean and jerk. You should be able to do rounds in 1-2 sets on both movements.