Crossfit Cle – CrossFit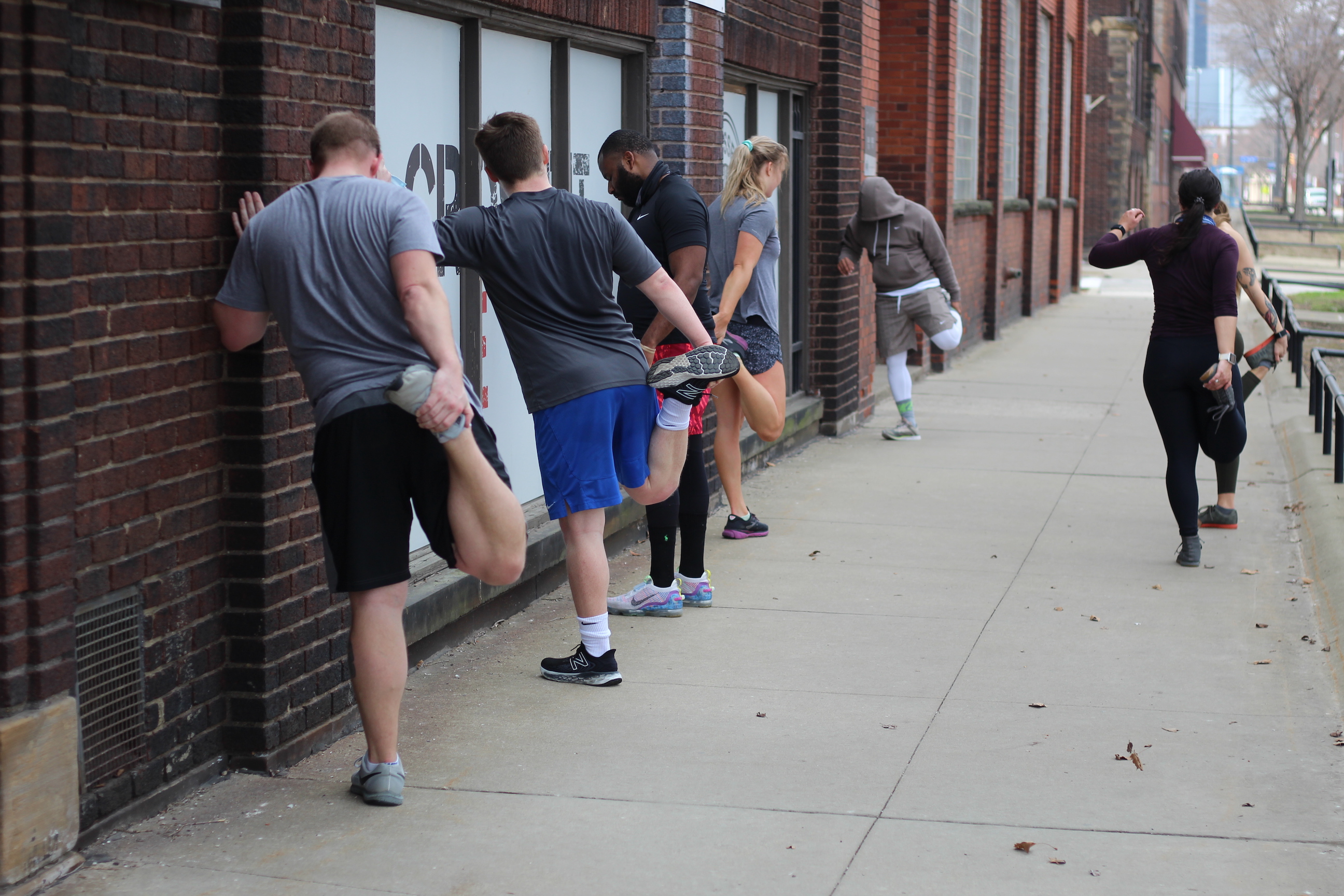 Getting out and enjoying some warm weather!
Warm-up
Warm-up (No Measure)
200m jog

10 knee huggers

10 heel to butt

10 high kick

200m jog

10 lunge and twist

10 sumo foldover

15 PVC passthrough
2 minutes of forearm/wrist stretching
Metcon
Metcon (7 Rounds for time)
7 rounds, each for time, rest 30 seconds between rounds:

150′ heavy farmers carry (unbroken)

Run out the back door, in the front.

10 burpee
Gymnastics
Strict Pullup (7 rounds OTM:)
Do your best to hold your body in a hollow and pull the bar to your body rather than reaching your chin over the bar. Use bands or modify to rows as needed.
Significant set of strict pullups

*This is totally personal, set a number that is 7 out of 10 in effort and attempt to do each round unbroken for 7 rounds.

**If scaling to rings or a band, 5-8 reps is the ideal range, so band accordingly.