**Thursday – September 23rd**
Crossfit Cle – CrossFit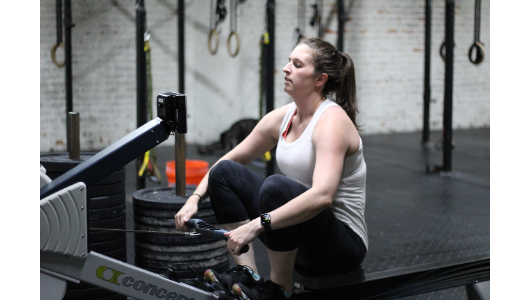 Please join us in wishing Gina the best as she takes a break from CrossFit to bring a baby into the world!
Warm-up
Warm-up (No Measure)
2 minute erg

10 situp and reach

10 straight leg dead bug

10 jumping spiderman

10 sliding Cossack's squats
5 minutes to mobilize
Metcon
6x500m row, ski or 1k bike, rest 2 minutes between efforts (6 Rounds for time)
*Pace to maintain or improve splits. Optimal execution will keep all 6 efforts inside a 2 second range and the final effort will be a maximal one!
Gymnastics
Handstand Push-ups ( 7 sets)
7 minutes OTM:

3-10 strict handstand pushup

*Choose reps and scale to allow you to complete each round as an unbroken set.