**Thursday – September 1st**
Crossfit Cle – CrossFit
Warm-up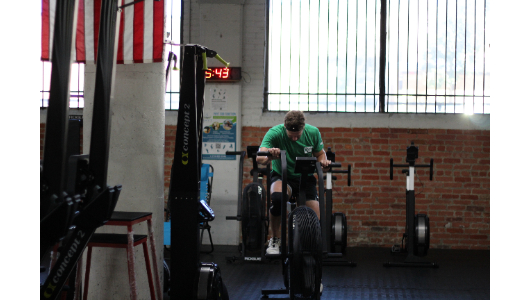 Feeling sore? Stay active! Movement helps flush out soreness. Move smooth and steady and you are ready to be less sore than when you began.
Warm-up
Warm-up (No Measure)
High knees down

Butt kicks back

Knee hug into lunge and twist

High kick floor touch

Tip toe

Heel walk
5 yoga inchworm

10 weightless windmill
1 minute 3 way wrist stretch

1 minute suitcase stretch
5 minutes of personal mobility
MetCon
Run Carry Crawl (6 Rounds for time)
6 rounds each for time, rest 2 minutes between rounds:

200m run

50m farmers carry (Heavy)

25m bear crawl
*Rx+ for handstand walk 50′.
Cooldown
Warm-up (No Measure)
1 minute seated forward fold

30 second standing quad stretch R/L

30 second sumo foldover

30 second sumo reach back

30 second standing side bend R/L