**Thursday – September 16th**
Crossfit Cle – CrossFit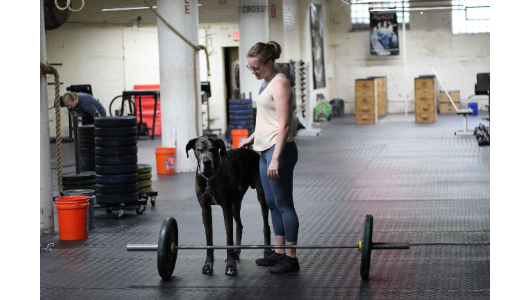 The only way to eliminate a weakness is to get in and get after it. Lucky for you all, we've got some furry friends to incentivize your attendance!
Warm-up
Warm-up (No Measure)
High knees down

Butt kicks back

Bear crawl

Power skip

Lateral shuffle both ways
15 frontal leg swings

15 lateral leg swings
1 minute pigeon pose R/L
Metcon
Metcon (AMRAP – Rounds and Reps)
25 minute AMRAP:

25/20 calorie erg

800m run
Pace yourself, 25 minutes is a while.
Cooldown
Metcon (No Measure)
2 minute erg (light)

1 minute forward fold

1 minute banded lunge hip opener (R/L)

1 minute calf stretch (R/L)