**Thursday – November 18th**
Crossfit Cle – CrossFit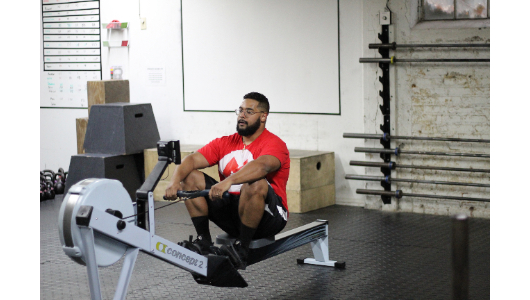 Welcome back Alex! Hope you are ready for another couple rounds on the ergs!
Warm-up
Warm-up (No Measure)
High knees down

Butt kicks back

Knee hug into Samson's stretch

High kick floor reach

Out and up

Super Mario

Spiderman crawl

Stiff leg bear crawl
4 minutes working personal mobility needs
Metcon
Erg and step (8 Rounds for reps)
8 rounds for reps, rest 2 minutes between rounds:

1 minute calorie erg

1 minute weighted box step up
*Pick your box height and load to allow you to step quite quickly. Ideally more than 15 steps in the minute.
Cooldown