**Thursday – November 11th**
Crossfit Cle – CrossFit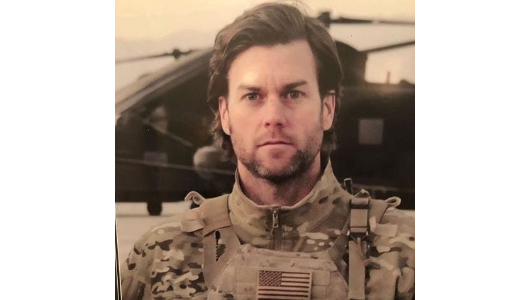 RIP Chad. Please bring a backpack or rucksack if you have one as well as a few towels to pack and stabilize your weight. This Hero WOD is a lot more reasonable with a bag to carry the weight in!
Warm-up
Warm-up (No Measure)
3 rounds of "Cindy":

5 pullup

10 pushup

15 air squat
10 sumo foldover

1 minute elevated pigeon R/L
Metcon
Chad (Time)
For time:

1,000 box step up 20″ weighted to 45/30#
Navy SEAL Chad Wilkinson took his life on October 29, 2018 due to the effects of numerous deployments, several TBIs, blast wave injuries and PTSD. He is survived by his wife Sarah and their children.
Please consider joining the GORUCK Fundraiser Chad 1000x and helping raise money to better support our veteran's mental health as they return home. You can find the fundraiser and more about Sarah and GORUCK's efforts at www.Chad1000x.com
**This workout will take most people longer than an hour to finish. Please feel free to scale the step count, height and loading to make this Hero WOD fit your Thursday schedule.
Half Chad (Time)
For time:

500 box step up
*Use box height and weight that allow you keep moving steadily.