Crossfit Cle – CrossFit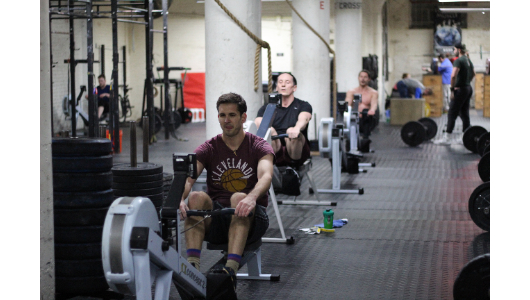 Short and sweet today, hit those ergs hard!
Warm-up
Warm-up (No Measure)
3 rounds 30 seconds each station:

Jump rope

Jumping Spiderman/ low/ windmill

Air squat/ close foot squat/ squat and reach

Ring row
1 minute calf stretch R/L

2 minute doorway or other pec stretch

1 minute couch stretch R/L
Before the Metcon

2 rounds:

100m on your erg at a SHARP pace

2 burpee box jump over

Rest 30 seconds
Recover for 2 minutes and then start.
Metcon
Metcon (10 Rounds for time)
10 rounds each for time, rest 1 minute between efforts:

250m row or ski, 500m bike erg

5 burpee box jump over

*Work with a box that you can clear safely and without hesitation.