**Thursday – March 17th**
Crossfit Cle – CrossFit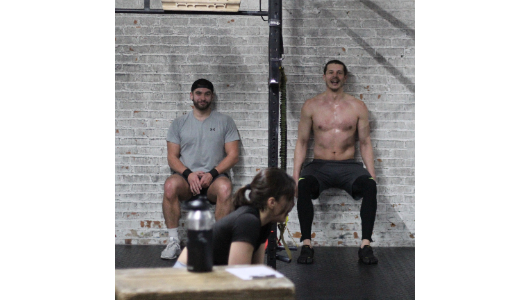 Never had such a good time!
Warm-up
Warm-up (No Measure)
2 minute erg

10 situp and reach

10 jumping spiderman

10 updog windmill

10 dumbbell windmill R/L
5 minutes of personal mobility
Metcon
5 time shifting rounds (Distance)
5 rounds, for total distance:

Erg for 50 seconds, rest 10 seconds

Erg for 40 seconds, rest 20 seconds

Erg for 30 seconds, rest 30 seconds

Erg for 20 seconds, rest 40 seconds

Erg for 10 seconds, rest 50 seconds
*Repeat from 12-2-2021
Accessory
Metcon (Weight)
3 sets, not for time:

15 double dumbbell hang muscle clean and strict press
Each set must be performed unbroken. Use the same weight for the final 2 sets. Score is the total of your two dumbbells.