**Thursday – March 11th**
Crossfit Cle – CrossFit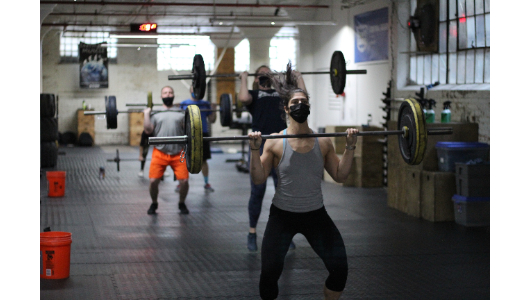 Enjoy those easy days when you get them, the uncomfortable times are coming!
Warm-up
Warm-up (No Measure)
2 rounds:

5 sumo foldover burpee

10 medball clean

15 PVC passthrough in an active squat
10 supine crossover

10 prone crossover

5 KB or DB windmill (EA)
Intervals
Metcon (4 Rounds for time)
4 rounds, rest 2 minutes between rounds:

500m erg

400m run
*As the weather warms, we will begin running outdoors again. Today is meant to be an active recovery day. Get a good sweat going but don't destroy yourself with these efforts.If it's raining too much when your class is going on, sub a second erg for the run.
Mobility
Warm-up (No Measure)
1 minute couch stretch (EL)

1 minute pigeon pose (EL)

1 minute lacrosse ball around shoulder blade (EA)

1 minute stand and reach (EL)

1 classic tricep and lat stretch (EA)