Crossfit Cle – CrossFit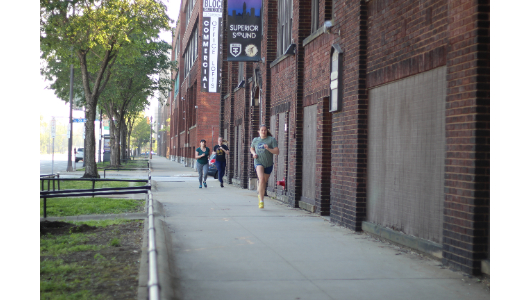 Hit the bricks pal!
Warm-up
Warm-up (No Measure)
High knees down

Butt kicks back

Lateral shuffle down and back

Lunge and twist

High kick floor touch

Inside/outside foot walk

Out and ups
1 minute calf stretch or smash R/L

1 minute couch stretch or hamstring floss R/L
Metcon
4 round Run/Erg (4 Rounds for time)
4 rounds, each for time, rest 3 minutes between rounds:

800m run

30/24 calorie erg
*Each round should be less than 6 minutes, scale to 600m or 400m run, and drop calories as needed.

**last programmed 5/6/2021. Attempt to better your overall finish time be improving your round times and tightening up your working range. Add high and low rounds to your notes when you log to help direct your future repeats.