Crossfit Cle – CrossFit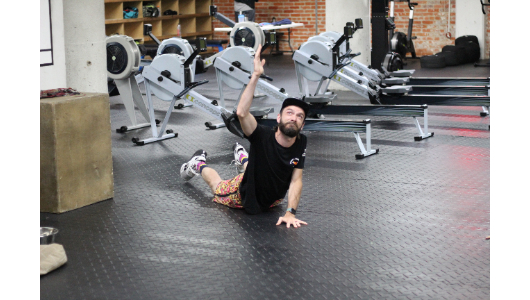 Identify your weaknesses and work to eliminate them!
Warm-up
Warm-up (No Measure)
High knees down

Butt kicks back

Tip toe

Heel walk

Lateral shuffle x2

Samson's lunge

Spiderman crawl
5 minutes to address your personal mobility.
Metcon
4x400m run/200m sprint (8 Rounds for time)
MetCon:

4 rounds, each effort for time:

400m run

2 minute rest

200m sprint

1 minute rest
*Run your 400m at a pace that you would be able to sustain for more than a mile. This will be necessary to allow you to continue recovering from the 200m sprints.
Accessory
Metcon (Time)
2×2:30 AMSAP, rest 1 minute between holds:

Hang from pullup bar

Hold bodyweight in kettlebells
*AMSAP stands for As Many Seconds As Possible. Spend minimal time resting and score as your total hold time.