**Thursday – January 6th**
Crossfit Cle – CrossFit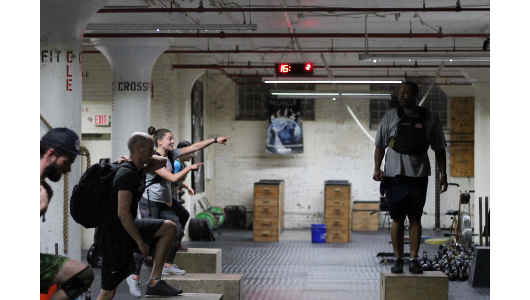 Stand tall! Hip extension is important.
Warm-up
Warm-up (No Measure)
3 rounds of strict "Cindy":

5 pullup/ring row

10 pushup

15 air squat
5 situp and reach (long hold)

10 Spiderman windmill

10 updog/down dog

30 seconds slappy hugs

5 big forward arm circles

5 big backward arm circles
Metcon
5×2 minute erg, 2 minute step (5 Rounds for reps)
5 rounds for reps, rest 2 minutes between rounds:

2 minute erg calories

2 minute weighted box step up
*Pick your box height and load to allow you to step quite quickly. Ideally more than 15 steps per minute.