**Thursday – February 3rd**
Crossfit Cle – CrossFit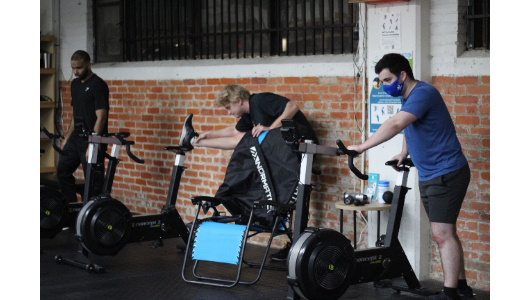 It's that time again, let's extend your capacity!
Warm-up
Warm-up (No Measure)
2 minute erg

10 situp and reach

10 updog windmill

10 Cossack's squat
5 minutes for personal mobility, then get cracking!
Metcon
6x500m row, ski or 1k bike, rest 2 minutes between efforts (6 Rounds for time)
*Pace to maintain or improve splits. Optimal execution will keep all 6 efforts inside a 2 second range and the final effort will be a maximal one!
*Last programmed 12-29-2021.
50 Burpee February
50 Burpee February – Day 3 (10 Rounds for time)
5 rounds for time, on a 1 minute clock:

10 burpee box hop 24/20″
*Adjust workload and expand the number of rounds to allow a minimum of 10 seconds rest in each 1 minute round.