**Thursday – February 10th**
Crossfit Cle – CrossFit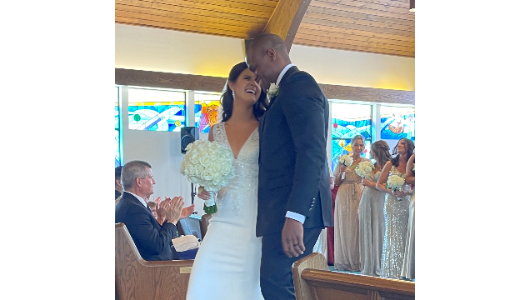 Our own Coach Cam Tied the knot this last weekend! Congratulations to these two beautiful people!
Warm-up
Warm-up (No Measure)
2 min erg

10 spiderman windmill

10 situp and reach

10 pvc passthrough

10 lunge and twist
1 minute exploring wrist/forearm stretch

1 minute suitcase stretch R/L

3 minutes of personal mobility
Metcon
7 round Erg and Carry (7 Rounds for time)
7 rounds, rest 1 minute between rounds:

200/160m row/ski or 400/320m bike

100m farmers carry (2/3 bodyweight + if possible. Carry should take less than a minute each round.)
Last programmed 12-9-2021.
50 Burpee February
50 Burpee February – Day 10 (10 Rounds for time)
10 rounds on OTM:

5 burpee over barrier

*Hands should be used to vault onto and or over the barrier. Scale height to allow you 15 seconds or more of rest each round. Barrier can be a box, fence, hay bail or any vault-able object. Recommended between 30″ and 50″ in height.
*Today's burpees are part of the 1 hour training program. Enjoy everybody!