**Thursday – December 9th**
Crossfit Cle – CrossFit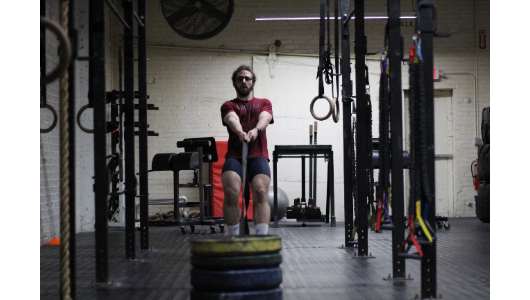 Grunt work. Not flashy or fancy, but great fitness it builds!
Warm-up
Warm-up (No Measure)
High knees down

Butt kicks back

Over the hurdle/under the hurdle

Stiff leg bear crawl

Hippity Hop (out and up)

Spiderman crawl back
1 minute kneeling forearm stretch
2 minute review of hollow position, flutter kicks and alternating V-ups
2 minute personal mobility
Metcon
7 round Erg/Carry (7 Rounds for time)
7 rounds, rest 1 minute between rounds:

200/160m row/ski or 400/320m bike

100m farmers carry (2/3 bodyweight + if possible. Carry should take less than a minute each round.)
Last programmed 10-21-21
Accessory
Metcon (Time)
In 10 minutes accumulate:

1 minute L-sit

2 minute alternating V-up

3 minute flutter kick
*Partition as desired.