**Thursday – December 28th**
Crossfit Cle – CrossFit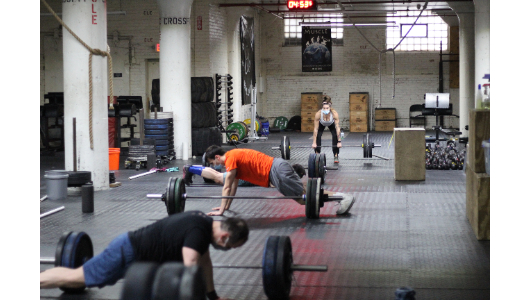 Sometimes getting fitter will take getting down and dirty!
Warm-up
Warm-up (No Measure)
Rowing drill

2 rounds, mobility between:

10 legs only

10 legs and lean

10 lean and pull

10 regular strokes
Rnd 1: 15 banded hamstring lockout (EL)

Rnd 2: 15 leg swing Frontal and Sagittal (EL)
Intervals
Metcon (14 Rounds for time)
7 rounds, each interval for time:

500m row

30 second rest

100m sprint

2 minute rest
*Set up your erg for variable intervals with undefined rest. Watch the main clock to determine your rests.

**Score each interval. Your total score will be your cumulative time over 14 intervals.
Cooldown
Metcon (No Measure)
2 minute super light row

2 minute sit and reach (legs together)

1 minute couch stretch (EL)

2 minute keg drill or equivalent shoulder and spine stretch