Crossfit Cle – CrossFit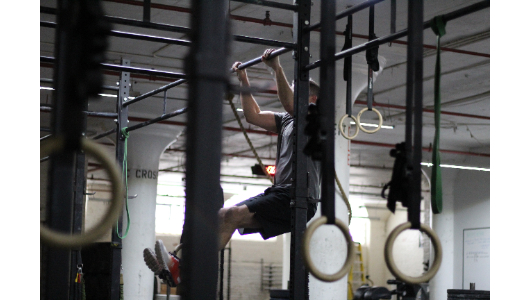 A little running and some kipping pullups. Only 25 days till Memorial Day Murph!
Warm-up
Warm-up (No Measure)
200m jog

Knee hug into Samson's stretch down

High kick and toe touch back

10 dumbbell windmill R/L

200/400m on your erg for the day
5 minutes for mobility
Metcon
7 round Erg Run Erg (7 Rounds for time)
7 rounds, each for time, rest 2 minutes between rounds:

200m row/ski or 400m bike

400m run

200m row/ski or 400m bike
*Last programmed 9-2-2021
Gymnastics
Pull-ups (7xSet)
7 minutes OTM:

Single set of kipping pullup

*Do the same number every round working on keeping a smooth unbroken flow. Ideal set volume will be between 5-15 reps depending on your ability.