**Thursday – April 29th**
Crossfit Cle – CrossFit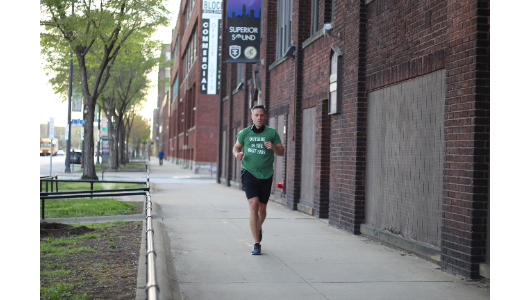 Throw the pacing out the window, let's sprint!
Warm-up
Warm-up (No Measure)
2 rounds with a light kettlebell:

15 kettlebell swing

5 strict press R/L

15 goblet squat

5 windmill R/L
10 spiderman

10 situp and reach

10 updog windmill
5 minutes to mobilize your problems from the weak
Metcon
Metcon (20 Rounds for distance)
20 rounds on a 2 minute clock:

20 second erg sprint for meters
*These are sprints, you should feel a deep discomfort in your muscles as you attempt to keep your power output as high as possible each interval. Your heart rate and need for oxygen should hit you once you finish the effort. If you are unable to bring your heart rate back down enough to effectively sprint, then drop your sprint to 15 seconds of effort and 5 seconds of easy strokes to close.