Crossfit Cle – CrossFit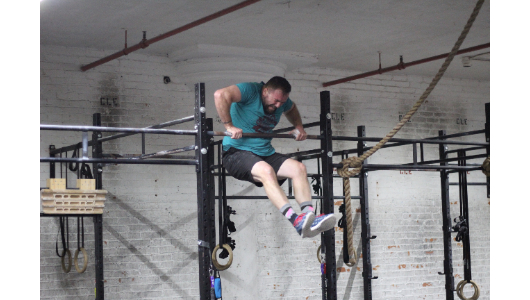 Now that the Open is over, sit down and set yourself some goals. What skills and strength do you want to gain before it rears its head again?
Warm-up
Warm-up (No Measure)
2 rounds:

10 legs only

10 legs and lean

10 lean and pull

10 full stroke

*After round one do:

10 banded goodmorning

10 dumbbell windmill (5 EA)

**After round two do:

10 Samson's stretch

10 pushup to down dog
Intervals
Metcon (10 Rounds for calories)
10 rounds on a rower for calories:

90 second effort

1 minute rest
Pick a pace that you think will become quite difficult to maintain by the final 2-3 rounds.
Cooldown
Warm-up (No Measure)
2 minute walk

1 minute each:

Pigeon pose (EL)

Sit and reach

Banded lunge with hip distraction