**Sunday – September 11th**
Crossfit Cle – CrossFit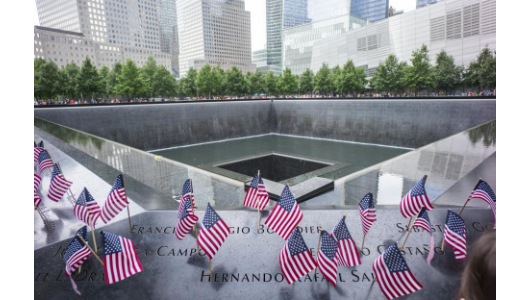 A day of remembrance for those who's lives were taken and those who willingly gave theirs to help others.
MetCon
9/11 Memorial WOD (Time)
For Time:

2001 Meter Row or Run

11 Box hop 30/24″

11 Thruster 125/85#

11 Burpee chest to bar pullup

11 Power clean 170/120#

11 Handstand pushup

11 Kettlebell swing 70/53#

11 Toes to bar

11 Deadlift 170/120#

11 Push jerk 110/75#

2001 Meter Run or Row
Each component of this WOD is symbolic of 9/11. The 2001M row or run represents the year the attack took place. The nine movements with 11 reps corresponds to the date, and each of the weights have meaning:
125 – number of deaths at the Pentagon

175 – American Airlines Flight 175 that hit the South Tower

170 – Flight 77 and Flight 93 combined

110 – Number of floors in each tower of the World Trade Center
This is a brutal WOD, that represents a very tough day in American history.