Crossfit Cle – CrossFit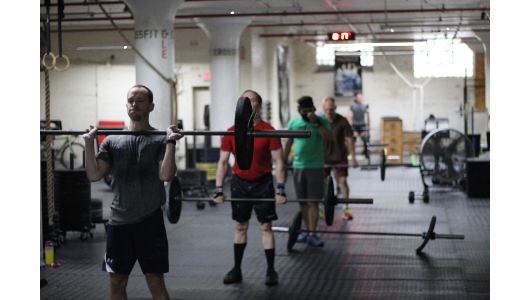 Keep those barbells moving!
Weightlifting
Snatch Complex (Fluid) (7×4 rep complex)
Perform as a unbroken complex.
7 superset rounds on a 3 minute clock:

Complex, start light and build to a heavy finish:

Power snatch

Overhead squat

2 alternating overhead lunge
1 difficult rope climb (10-20 seconds of hard effort if you're scaling. Consider legless, L-sit and controlling both the ascent and descent as much as possible to increase difficulty)
Mobility
Metcon (Time)
For time:

20-15-10-5

Box over 24/20″

Power clean

Shoulder to overhead
Use weight under 50% of your power clean or jerk 1RM (whichever is lower).